Voor welke aandoeningen en ziekten kun je CBD gebruiken?
Ziektes en CBD: Er zijn diverse aandoeningen en ziekten waar CBD voor gebruikt kan worden. Dat betekent niet dat CBD een medicijn is om deze kwalen voorgoed te verhelpen. Dit is afhankelijk van diverse factoren waaronder de aandoening op zich, en de werking van CBD op het individu.
Voor welke ziektes kan je CBD gebruiken?
Omdat CBD geen bijwerkingen heeft of nadelige gevolgen voor de gezondheid, is er doorgaans geen enkel risico verbonden aan het gebruik van deze stof. In tegenstelling tot THC heeft CBD geen narcotische werking. Hieronder kun je een lijst vinden met aandoeningen waarbij CBD een gunstig effect kan hebben:
Ziektes en CBD
Hieronder vind u een aantal ziektes waar van word gezegd dat CBD een helpende werking heeft.
Acne
ADD
ADHD
AIDS
ALS
Alzheimer
Angst
Anorexia
Artritis
Astma
Atherosclerose
Autisme
Bipolaire stoornis
Burn-out
Colitis
Depressie
Endocriene stoornissen
Epilepsie en aanvallen
Fibromyalgie
Glaucoom
Hartziekte
Hoofdpijn
Huidaandoeningen
Hyperventilatie
Kanker
Leverziekte
Metaboolsyndroom
Migraine
Misselijkheid
Multiple Sclerose (MS)
Neurodegeneratie
Neuropathische pijn
Nierziekte
OCD
Ontsteking
Osteoporose
Overspannenheid
Parkinson
Prikkelbare Darm Syndroom (PDS)
Psoriasis
PTSS
Resistentie tegen antibiotica
Reuma
Schizofrenie
Slaapstoornissen
Spanning
Stemmingsstoornissen
Stress
Suikerziekte
Verslaving
Wagenziekte
Ziekte van Crohn
Ziekte van Huntington
Zwaarlijvigheid
Wij hopen dat we met deze informatie de pijn bij veel mensen kunnen verlichten. Besef wel dat CBD geen medicijn is, het kan wel een effectieve methode zijn om symptomen te verlichten of zelfs geheel weg te nemen. Gebruik CBD niet ter vervanging van medicijnen die door een erkende arts worden voorgeschreven, neem vooraf contact op met de arts voor meer informatie. Hoewel CBD geen nevenwerkingen heeft mag het een reguliere behandeling uiteraard niet verstoren.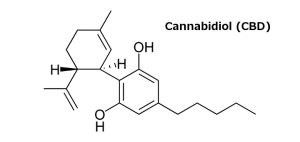 CBD staat voor Cannabidiol wat een werkzame stof is van wietplanten en hennep. Cannabidiol word veel gebruikt tegen pijn bestrijding en slaaploosheid en tegen kankerbestrijding hier over gaat u in de toekomst meer vinden op onze website van andere gebruikers en hopen dat u ook een blog gaat schrijven over u ervaringen ermee zodat anderen mensen er weer van kunnen leren.
Lees ook onze andere blogs: